Added Value


YOUR LINK ON OUR HOME PAGE for the life of your listing(Your full listing will roll down to the tile link/info area as new advertisers
are added.)

LEFT BORDER LOGO ROTATION on all directory pages.


Directory Information Published:

Company Logo or Other Graphic


Direct Link to your Web Site

Contact Information


Company Description


Company Location(s) or Category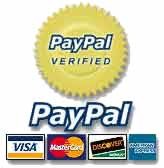 Multiple Page Listings

Shows Above In-line Text Listings


Email Link
Directory Listing Includes:


Company Name


Carrier HQ, Terminal Locations


Direct Link to your Web site.


Listed on Applicable Alpha Page


Listed on HQ, Terminal Location or Category Pages

No website but need a basic text listing?
We can still list you using your company phone number or Email address
as point of contact rather than an active website link.